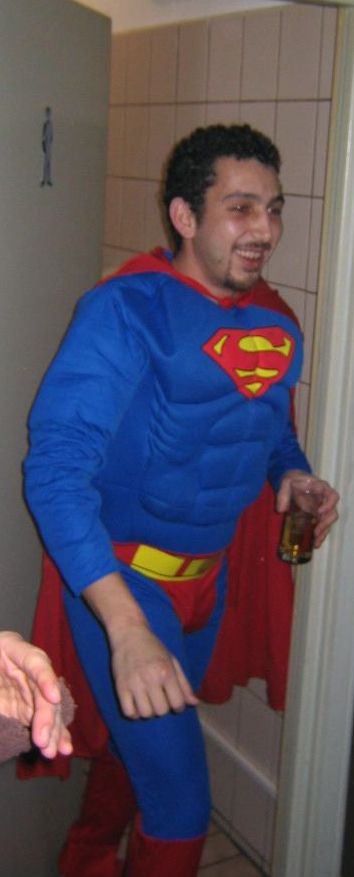 picture taken in Berlin the 4. or 5. januar 2004
at a frisbee tournament.

José Antonio Flores, by now calling himself
Miguel Trujillo and lately Steven Finley or Finnley.

Yes, we know Jose, perhaps too well.

We assume he owes you money, has been "house-sitting" for someone, whose money or booze may have disappeared, or some such thing.

It may be too late, but our advice is: trust him to play decent disc or other sports, but keep your belongings locked up. Do NOT let him handle anyone's cash!!! Do NOT borrow him any money --you won't get it back!!!

Never ever trust this guy !!!! Take care of yourself. Here is why.

He travels around the world and betrays people!

His methods:

On one hand he "borrows" money but without the intention to pay it back. He also steals money or tries to find out your PIN number of your cash card. In the beginning he borrows small amounts of money and pays it back, he does that several times. Then he borrows a bigger amount, often pretending he lost his credit cards (does he have any???) and be sure you will never see your money again!

On the other hand he tries to satisfy his sexual drive by making women completely drunk (and stoned) to be able to abuse them recklessly or molest them badly! Obviously he does not even care about HIV - he rarely uses condoms, though all we know now about him, he really should!

Usually he combines both intentions and reaches these goals with the same person. i.e. He hooks up with a woman and makes her to pay for his expenses and after gaining her trust steals money from her - in one way or the other.

You may wonder why we decided to spread all this information about this guy - We were victims of him and his cheating manners and we want to warn as much people as we can, to make it more difficult for him to carry on like this! We started with this warning letter to the Frisbee community:

Hey Frisbee Europe and World,

it is sad but I have to give you a warning. Some of you may already have met JOSE ANTONIO FLORES, a "Cuban" American Ultimate player who works in the coffee business.

He repeatedly misused worldwide trust and hospitality among the ultimate community and also other global sports- and friend- networks to find what he needs: Naive women to have sex with and trustful people to borrow him money. The result is : broken hearts, disappointment, even (a lot of) stolen money, fear and anger.

We found out that different circles of his earlier stages and places have made similar experiences with him (e.g. in Hanoi, Vietnam). Now he completely messed up with us in Hamburg, Germany.

If you can report something contributing to his record (we reported to the authorities!) please email me (see below).

The lucky rest of you: let us not allow this black sheep in our family to spoil the way how we treat and trust ourselves. He might be kicked out of Germany/Europe soon, but better keep an eye on this name. Maybe you can forward this warning to some non- European (coffee-trading) countries' ultimate communities, if you have got the connections.

Cheers, Ed (Captain of the 1.Frisbee Club Hamburg) Fri, 11 Jun 2004 15:01:03

- and after we heard that he keeps going on with his cheating manner i.e. in Switzerland we created this page.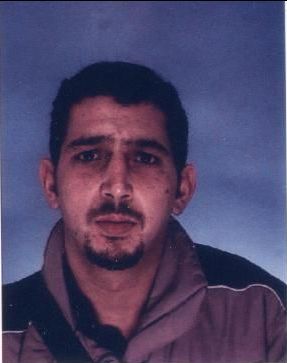 After he messed up with us in Hamburg (he owes at least four people a huge amount of money!) and was searched by the police, he went to Switzerland. After being in jail there he paid his debts. His plans were probably to go to Greece, but last contact was made from South America. In October 2004 he stayed in Buenos Aires and later (January 2005) in Mendoza, Argentina.
The latest we heard is that he is now in Rio de Janeiro, Brazil (February 2005). For some reason he might in Panama, or Canada.
Latest Info: By April-Mai 2007 i was informed, that he is in Colombia, and was discovered first by a Frisbee Team there and then by a hostal owner and not allowed to stay there. Take care
Some keywords to describe Jose Antonio Flores
American with Cuban roots, US passport, Cuban passport as well ?
loves sports - ultimate frisbee, basketball, baseball, rugby, darts, domino, chess
says that he works in the coffee-business, but he really is only an apprentice or made an internship.
Native languages: english with american accent, spanish with cuban accent pretends to speak: french, vietnamese, chinese / mandarin, german
likes to drink and party, can be funny and charming
smokes a lot of pot/weed
has been to: USA - San Francisco, Miami, Albuquerque; Vietnam -- Hanoi; Guatemala; Costa Rica; Panama; Germany -- Hamburg; Switzerland - Fribourg, Lausanne; Spain - Barcelona, Mallorca; Hong Kong; Thailand; Cuba; Australia?; Tanzania? and he travels on - to avoid the persecution of the police , lately in Argentina, Brazil, probably Panama or Canada.
his bones break very easily, he had already a lot of fractures (e.g. joint capsule of the forefinger of his right hand, also a foot)
had a smashed face - and therefore plastic surgery, now metal in it.
In the Hash House Harriers he was called Fucoffee / Fuckoffee / Fuccoffee. Have a look at the Hanoi Hash hall of Fame [Link Broken]He was excluded from the Hash in Hanoi, Vietnam and from the Hash in Hamburg, Germany for betraying friendship, frauding . . .
Some facts:
He is an American with Cuban roots and an US passport: Issued: 26/06/2000 Miami, Passport Agency No: 046010699 (9USA7604094M1006250)
Date of Birth -- 04/09/1976 (this off by one year but probably a mistake)
Place of Birth -- New Mexico
Height 5 '11", Weight 170 pounds - Größe: 1,78m; Gewicht: ca 75-90 kg
Eyes Brown, Hair Brown
Charges in San Francisco: Fraud, failure to appear in court
Charges in Hamburg: Fraud, Embezzlement, Theft
Charges in Fribourg, Switzerland: Theft
He is also a great storyteller! His favorite stories: That he had a motorbike accident in Vietnam/Hanoi and that this is the reason for his broken face - sources say it was not a motorbike accident, someone apparently beat him up, obviously didn't get anything back, but at least might have gotten some personal satisfaction in addition to bruised fists...
That he is a coffee trader, working as an arbitrator and consultant for other coffee companies and earning a lot of money with it - strange that he has to steal money then to get along. Actually he has some knowledge about coffee because his father works in the coffee business for a big company in the US (His father - also helps him out every now and then by bailing him out of jail and sending him money with western union.). Jose only 'worked' with coffee when he was in Hanoi and in Hamburg (and maybe in Tanzania) as an apprentice or making an internship.
Links
Read the original Warning letter to the frisbee community.
See also the posting from Nicolas and others on Outdoor Japan Message Board [link broken] (frisbee)
Contacts
If you like to contact us, try
Cristian: DELconitzer-at-physik.uni-hamburg.deDEL
Birte: DELbirtej-at-web.deDEL
Delete the DEL and change the AT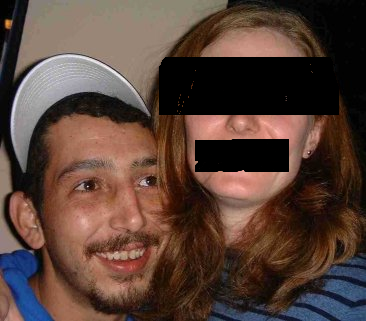 See other pictures here
on hanoi's websites [tote links]
http://www.wso.net/hhhh/harriers/photoalbum/pictures/mai%20chau%202001/untitled-1.jpg - in the middle behind the man with the red hat. or
http://www.wso.net/hhhh/harriers/photoalbum/pictures/mai%20chau%202001/centurians.jpg or
http://www.wso.net/hhhh/harriers/photoalbum/pictures/mai%20chau%202001/tastesgreat.jpg